For more information contact: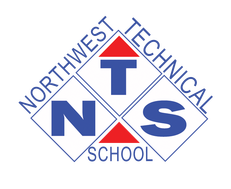 What is agriculture?
Well I'm sure you have a general idea of what agriculture is, but there is plenty you don't know. For instance did you know fungi is considered part of agriculture? Maybe you did and maybe you didn't, Either way there is plenty for you to learn. That's why NTS (Northwest Technical School) in Maryville, Missouri has hired two of the best agriculture teachers around. On this website you will learn more about the NTS Agriculture program and see what you could do to better your future in agriculture.

Get Rewarded
If you are a student at Maryville High School and have completed three credit years of agriculture classes, then you automatically receive a science credit, and a Personal Finance credit. Therefore you would only have to take two credit years of science, and you would not have to take Personal Finance.
Ag Construction

Ag Sales / Management

Ag Communcation

Ag Science I

Ag Science II

Ag Structures

Animal Science

Ag Power

Ag Science I Structure

Ag Science II Structure

​Conservation

Landscape / Turf Management​