For more information contact: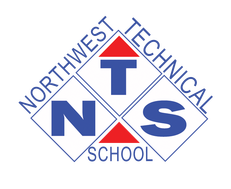 Health Science Technology
Health Science Technology Program provides students with a first-hand look at the Health Career options through classroom and lab work as well as job shadowing and clinical opportunities. The students study theory of the human body and systems and practice patient care skills in the lab.

Education for Success
Health Science Technology is a "College Preparatory" program for all medical and health related fields. Students who wish may challenge a state certified exam for licensure. Completion of this class will earn you CPR and First Aid certificates as well as being a Certified Nurse Assistant (CNA).
Health Fundamentals
Safety

General hygiene care for patients

Restorative care and body mechanics

Infection control

Special measures in the care of the dying and hospice care

Nutrition

Understanding confusion
Body Structure & Function
Anatomy & Physiology of the body's 11 systems

Medical Terminology
Career Exploration
History of Health Care

Team Building

Employment Skills

Job Shadowing

Medical Math

​Research

Preparing a Health Career Portfolio

Interview Skills

Volunteering