For more information contact: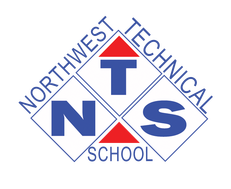 Today's automotive technician is a highly trained and skilled individual. To repair today's cars, technicians must be able to interpret hundreds of thousands of pages of service manuals on computer by roaming extensive CD-ROM libraries. The Automotive Technology program uses a variety of instructional methods which includes a variety of hand and power tools, class work, demonstrations, and actual hands on laboratory work.

Education for Success
Automotive Technology is a course designed for adult and/or secondary students with a one or two year option, who intend to make Automotive Technology or a related area of their chosen occupation.
General Shop Operation

Electrical Systems

Engine performance Theory and Operation

Engine Diagnosis and Repair

Steering and Suspension Systems

Brake and Four Wheel Alignment

Tire Service

Manual and Automatic Transmission Services

Heating and Air Conditioning