For more information contact: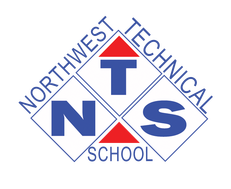 Plumbers, electricians and carpenters help fill the ranks of what is known as the Building Construction Trades. For students who meet pre-determined criteria the course is designed to provide entry-level skills for acceptance in the Construction Apprenticeship Tech Prep Consortium.

Education for Success
The Building Trades Program offers in-depth instruction in wall framing, roofing, sheet-rocking, window installment, siding, and trim installment; along with several other carpentry skills . The course will provide for class room presentation, shop work, and practical experience application accomplished by completing a single dwelling house. The hands-on work will begin at the foundation and end with the finishing touches on a house ready for occupancy built by students.
Blueprint Reading

Building Layout

Commercial and Residential Construction Operation

Electrical Wiring

Plumbing

Concrete Installation

Rough and Finish Carpentry Techniques