For more information contact: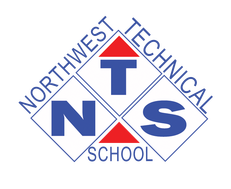 Northwest Technical School proudly offers many opportunities for you to advance your career in education through the Teaching Professions program. The program is open to all persons truly interested in working with children in a daycare, preschool, elementary, middle, or high school setting.

Program Description
Through in-depth academic studies in child growth and development and foundations of teaching instruction, students gain a solid understanding of the whole child and effective teaching practices. Students will be responsible for planning activities that stimulate a child's mental, physical, emotional, and social growth. Students will learn to provide a safe, healthy and loving environment that will allow children to explore and develop their natural curiosity and imagination. Students will also receive CPR/AED/First Aid training and certification. This is an occupational training program for students interested in working with students. Students in this program are placed in internships in the Maryville R-II School District or in their home school district to earn the 480 required hours of observation of children.

Certification
Child Development Associate (CDA) or Youth Development Credential (YDC) is available upon successful completion of Teaching Professions.
Planning a safe, healthy learning environment

Advancing children's physical and intellectual development

Supporting children's social and emotional development

Building productive relationships with families

Managing an effective program

Maintaining a commitment to professionalism

Observing and recording children's behavior

Understanding principles of child development and learning
Upon successful completion of two years of Teaching Professions, you may be eligible for college credit free at North Central Missouri College in Trenton. You may also choose to enroll in 4-7 dual credits through Missouri Western State University during your two years in the program.