For more information contact: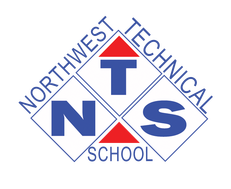 Culinary Arts / Family and Consumer Science
The Culinary Arts Program will emphasize management, service, operational procedures, and advanced food preparation. The student will have the opportunity for hands-on experiences of preparing and serving meals.

What will students learn?
Students will learn about management, service, and food procedures. They will be given the opportunity to learn through hands-on experiences on how to prepare food and serve meals. About ProStart®: Learning to succeed What ProStart is. ProStart is a nationwide, two-year high school program that unites the classroom and industry to develop the best and brightest talent into tomorrow's restaurant and foodservice leaders. ProStart is an excellent career starter for high school students, an exciting teaching opportunity for educators, a truly rewarding experience for ProStart Coordinators, a chance to share practical knowledge for mentors, and a smart investment in the future for ProStart partners.
Upon Completion of the Culinary Arts Program you will be eligible to receive a National Recognized ProStart Certification.
1st & 2nd Hour - Culinary Arts & Pro Start Basics

3rd Hour - Hospitality and Tourism

4th Hour - PREP PERIOD

5th Hour - Family Living / Child Development

6th Hour - Nutrition & Wellness / Child Development

7th Hour - Nutrition & Wellness / Housing & Interior Design