For more information contact: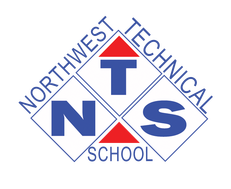 The Welding/Machine Tool course is offered to secondary and post-secondary students and consists of classroom instruction, lab practice, and projects. The Machine Shop portion of this course augments the welding program and teaches the students the fundamentals of machine tool technology including precision measuring and related mathematics. The course consists of classroom instruction, lab practice and projects. All students will practice welding and machine shop principles in the labs under the direct supervision of a skilled and competent instructor. The theory portion of the course requires reading, research, lectures, and classroom demonstrations with the use of visual and audio/visual aids.

Education for Success
The Welding and Machine Tool Program is a two-year program of instruction designed to impart skill and knowledge of Welding and Machines. The welding program ultimately leads to an opportunity for American Welding Society Certification, D1.1 Code.
Blue Print Layout

Metal Fabrication

Oxyacetylene, Mig, & Tig Welding

Plasma Cutting

Metal Lathe Operations

Use of Precision Instruments